&#13
&#13
In a cabinet meeting chaired by President Yoon Suk Yeol on Tuesday, the government decided to expand financial support for drug treatment and rehabilitation.
&#13
&#13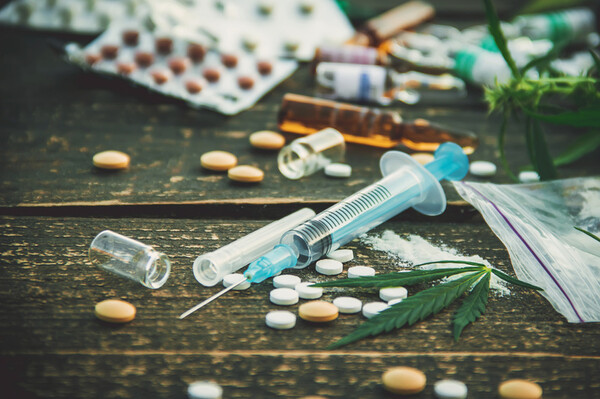 &#13
&#13
As part of the plan, the government aims to increase the business operations fund and treatment costs at the 24 hospitals designated as drug treatment shelters. 
&#13
&#13
Additionally, a system will be established to allow healthcare professionals to continue managing patients even after their addiction treatment has ended.
&#13
&#13
Furthermore, the government has announced plans to increase the number of national addiction rehabilitation centers that receive state funding from two to three. In addition, financial support will be provided to private rehabilitation facilities.
&#13
&#13
This year, approximately 190 professionals will receive training in drug addiction rehabilitation. This includes 103 correctional officials who will undergo certification to become addiction psychologists, as well as 90 rehabilitation instructors at the Korea Association Against Drug Abuse.
&#13
&#13
Government to expand drug-related investigation capabilities
&#13
&#13
Regarding its investigation capabilities, the Ministry of Justice plans to restore the prosecutors' drug investigation capabilities by establishing a drug and organized crime unit under the Supreme Prosecutors' Office as soon as possible.
&#13
&#13
At the government level, the government has decided to form a special investigation unit for drug crimes, including 840 prosecutors, police officers, and the Korea Customs Service officials.
&#13
&#13
The government also promised to use a program that detects drug-related keywords online to monitor illegal trading sites 24 hours a day and to strengthen its ability to detect new drugs by introducing advanced detection equipment.
&#13
&#13
Penalties for drug offenders will also be strengthened.
&#13
&#13
The government told the Supreme Court's Sentencing Commission that it would increase the level of punishment for criminals who are habitual drug users or smuggle drugs in large quantities.
&#13
&#13
"We must vigorously investigate drug crimes with determination and show that drug-related crimes will always be punished," President Yoon said. "However, we must also do our best to treat and rehabilitate drug addicts so they can return to society as soon as possible."
&#13
&#13
Seoul's all-out war against drug crimes came after a drug scam targeting students at Gangnam-gu, southern Seoul, earlier this month.
&#13
&#13
The scam involved offering drug-laced drinks for free, claiming it was a tasting event for a new drink that could help "improve memory and concentration."
&#13
&#13
A police investigation revealed that the bottles contained methamphetamine and had three times as much as the usual dose, which is an amount that could result in serious bodily damage.
&#13
&#13
The crime ring that gave out the drink also allegedly blackmailed the parents of students who consumed the drinks, demanding money to keep them from reporting their children's drug use to the police.